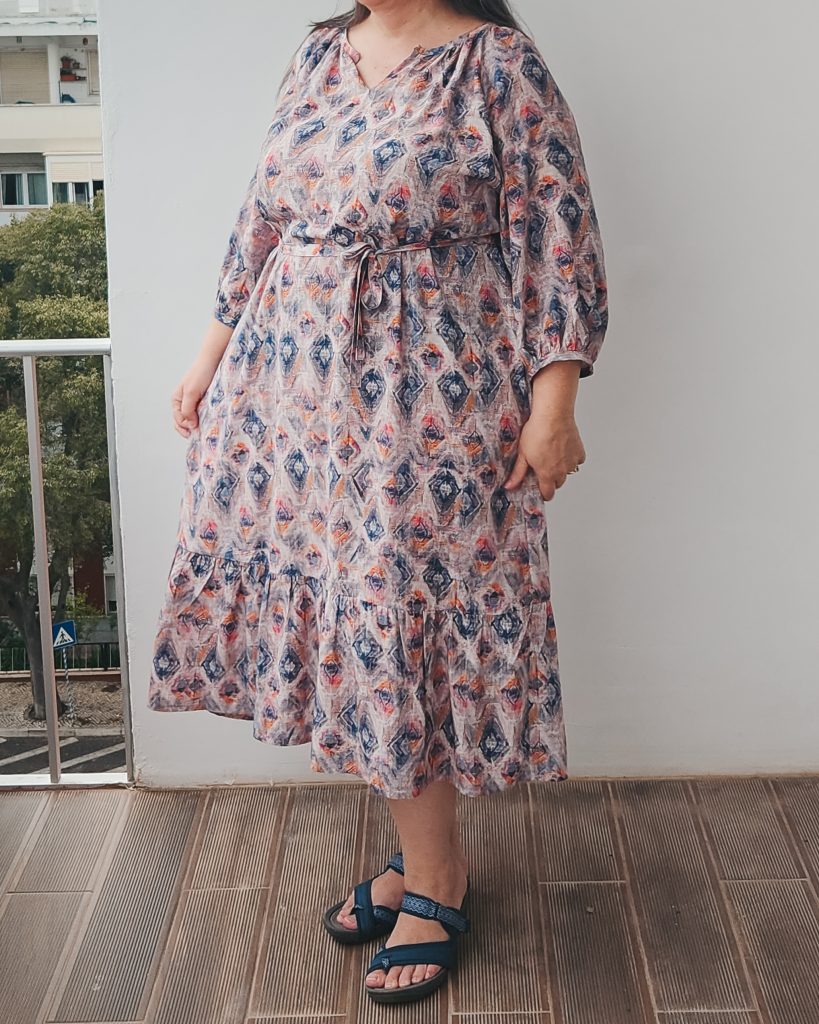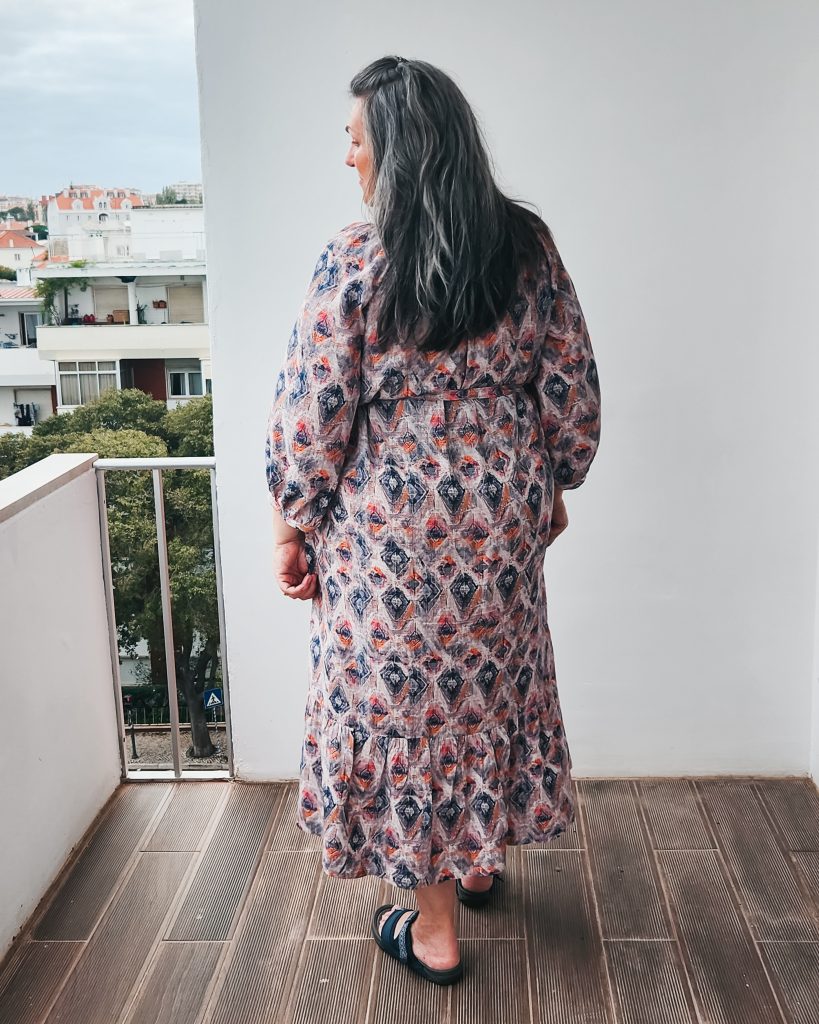 I've been doing a little bit selfless sewing lately and made this Roscoe Dress for my lovely mother-in-law while she was visiting. One of the days that she was here, we took the train to Cascais, and I had my heart set on going to the fabric store Ourotêxteis. I only had plans to get matching thread for some fabric I just bought, but I couldn't get over how many gorgeous fabrics they had! My MIL and I had talked the day before about how she couldn't ever find dresses that she felt comfortable in and that were long enough for her. So, I asked her if she liked any of the fabrics and this 100% viscose was the one that we liked the most. This fabric works perfectly for this pattern, and I used all 3.5 meters that I purchased.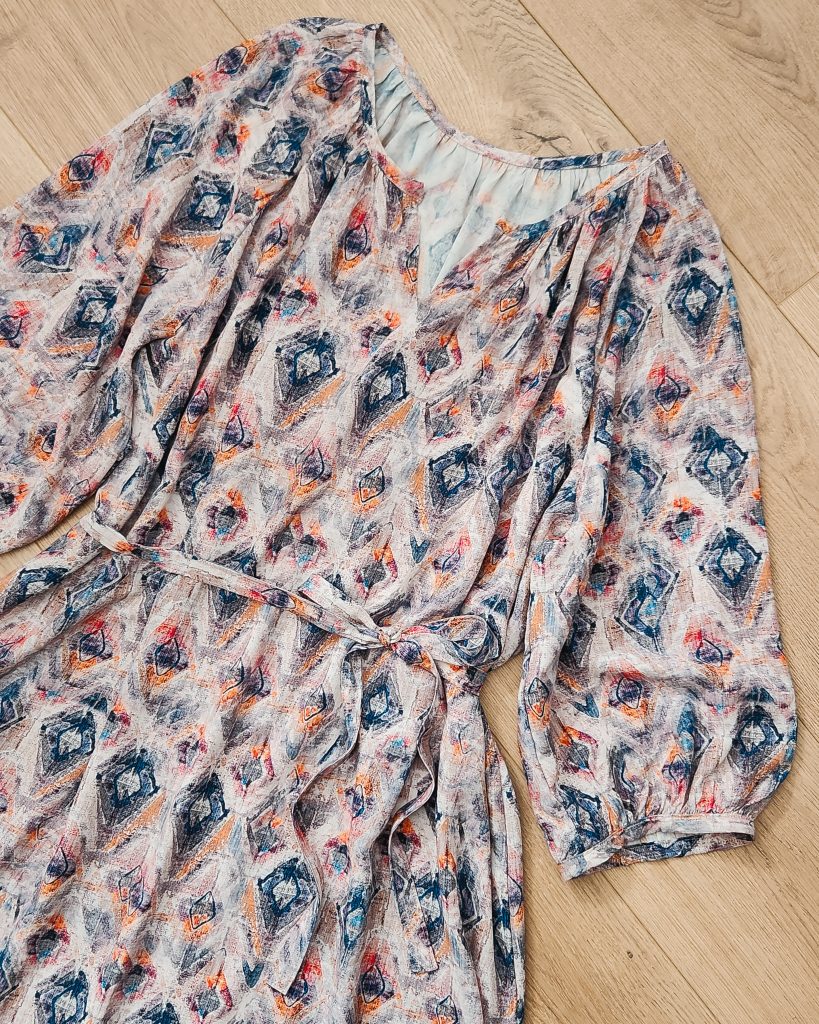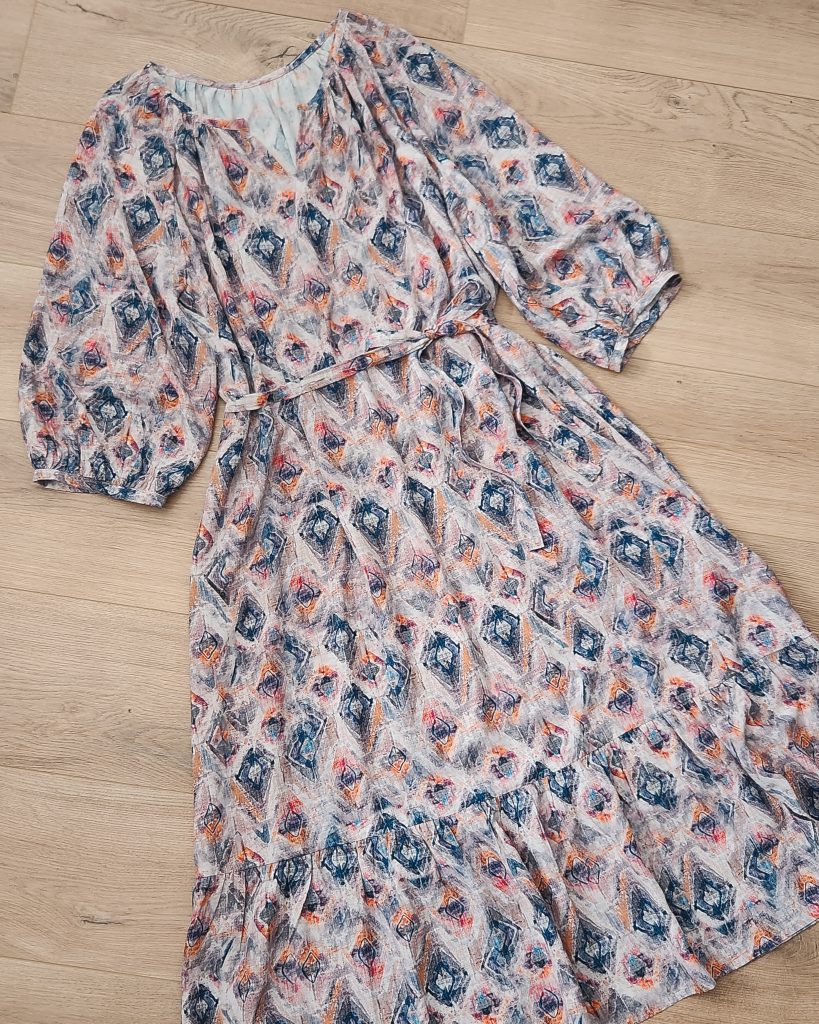 She had a shirt she had worn earlier that week that was similar to the Roscoe Blouse, so I showed her the pattern, and she really liked it. I made a few modifications; shortened the sleeves by 2″, lengthened the bodice by 2″, shortened the bottom ruffle by 1″ (because I ran out of fabric), shortening the center V-neck by 2″, and eliminated the front ties. This size is a couple of sizes down from her measurements, but I knew that the Roscoe ran pretty oversized and that she might like it with a little less ease. Thankfully I was right, and it fits her really nicely!
I also made a waist tie using the sash pattern piece from the Bonn Dress. It's simply two really long rectangles, cut on the grain, and sewn together at one short end. Then you press the long sides to the center, fold the short ends in by 1/2″, and fold it in half again (just like double fold bias tape). Then edge stitch around the entire perimeter. Et voilà!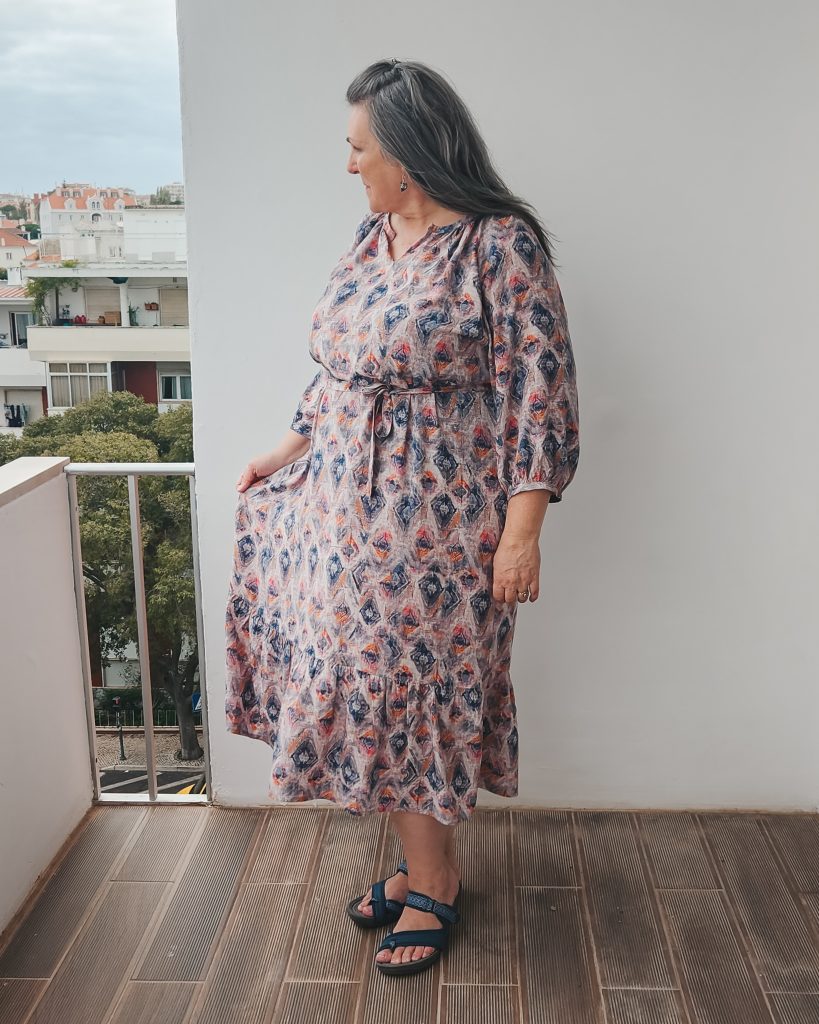 I think all of the gathers in this dress are a testament to how much I really love her. Haha. It wasn't all that bad, especially since I've found that sewing clips are the best way to hold the gathers in place when spacing and sewing them. Pins can sometimes be a little too fiddley and not hold the amount of fabric as well.
I was so happy that I had time to sew it all while she was here and that she could take it home with her. Let me know below if you have any questions or comments, and happy sewing! xoxo
This post contains affiliate links. For more information see our Affiliate Links disclosure.
---
Feel free to subscribe if you want to keep up with my sewing posts and find me on Instagram and Pinterest too.