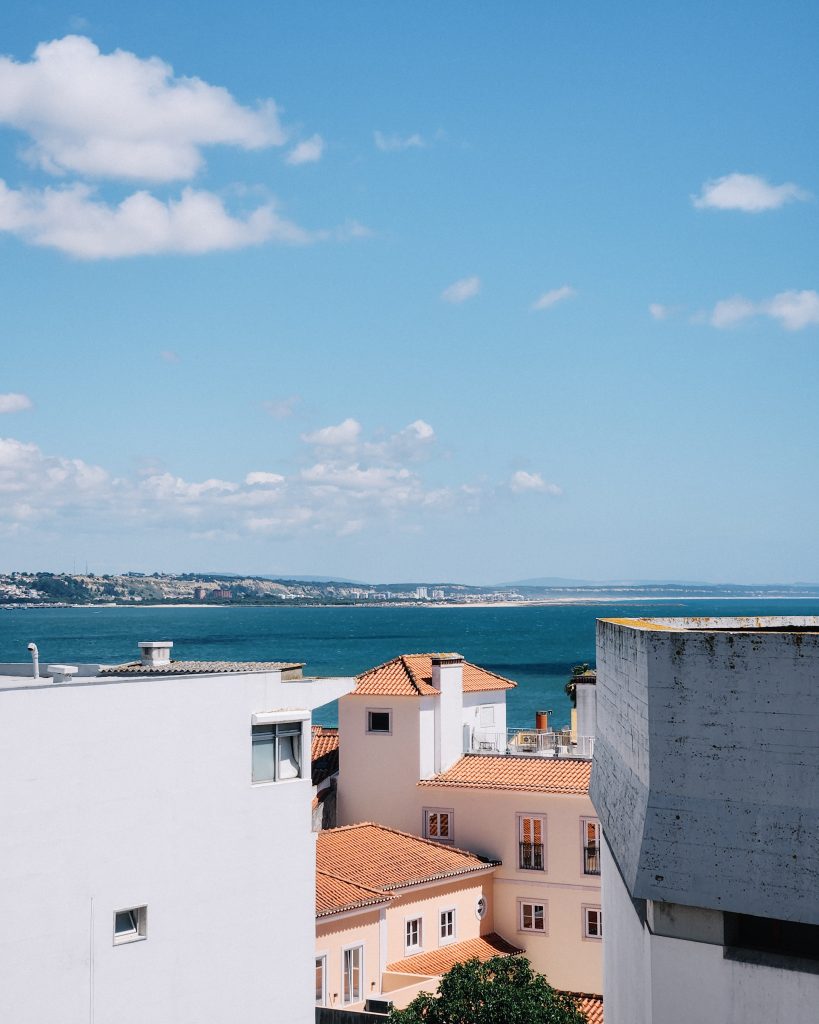 Surprise! I think I'm due for a little life update since we've moved, and I haven't shared anything since April.
We have been researching and planning this move for over a year now, and it feels very surreal to be here now. Before we left, we rented out our house, put everything into storage, drove to Utah to visit family, sold our car, and packed 8 checked bags (one with my serger and sewing things), 4 carry-on bags (one with my sewing machine, of course), and 2 backpacks. Then we flew to Lisbon, Portugal on June 6. It was a complete whirlwind, and I hope I don't have to do it again anytime soon. Ha.
We've been living here for a little over 3 weeks now. At times, it has been a lot, and at other times, it has been amazing. Any problems we've run into have been fixable and we're slowly getting used to things like grocery shopping more frequently, not having a car, and hanging our clothes to dry. Which are all great things! It's a lifestyle shift that we are happy to make.
We've always wanted to live abroad (we even talked about it when we were dating 11+ years ago), and since my husband works remotely, we're very happy and excited to have made this move. I didn't mention anything about it online because I was scared to jinx it, plus it almost didn't feel real. If you've been following along for a while, you might remember that my husband and I took a trip here last October. The trip was to check things out and get a feel for what area we might want to live. We ended up getting covid and didn't get to explore as much as we wanted to, but we loved the trip and everywhere we went it felt like the right decision to move here.
We're looking forward to learning the language, culture, and making friends with the people here. The kids and I have already made friends with a group of moms at the local park, and they were so kind and welcoming.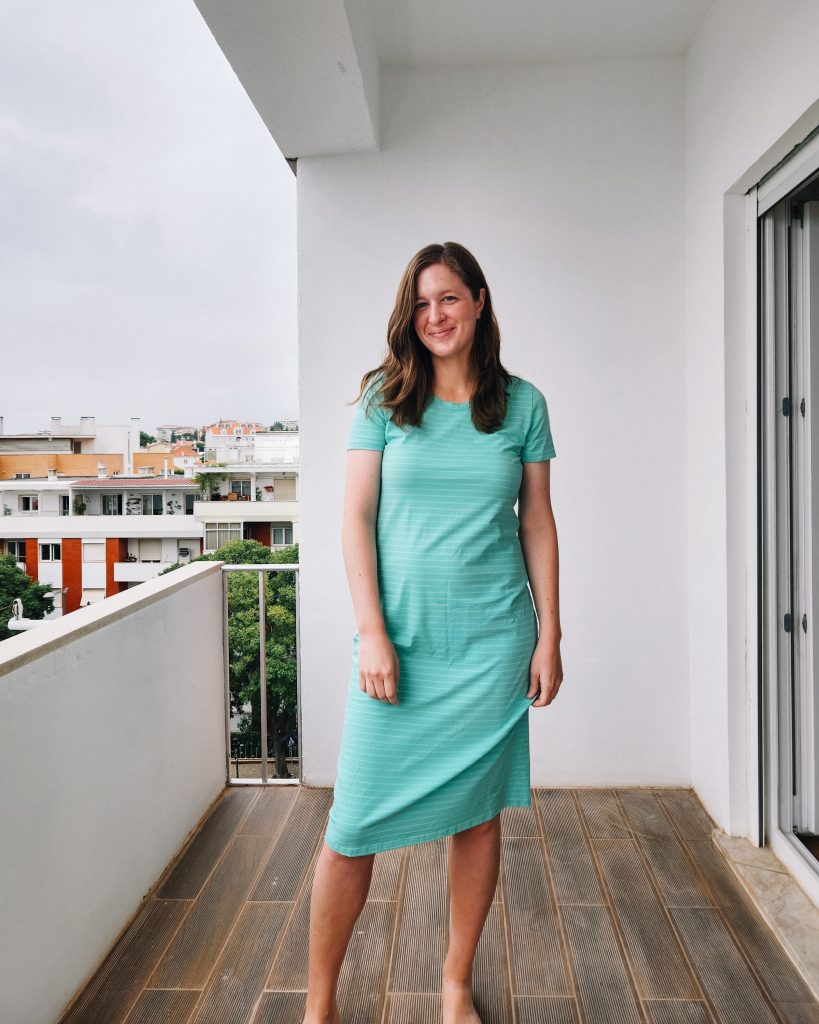 I'm itching to start sewing again, and I already have something planned. I said yes to my first collaboration in years, and I'm excited to see how it goes. The last thing for my sewing area is an iron, and then I can get right to it!
We've had some really warm days lately, so we took advantage of staying cooler indoors to set up my sewing area!
For the first time ever, I'm not using a kitchen chair with a cushion on it! (Although that's been a pretty solid option the past 8 years.) I usually have my sewing desk up on risers, but since we needed all-new furniture after moving here, I opted for a sit/standing desk so I can make it any height I want! I'm so excited for all of the things I'm going to create in this little living room nook.
I brought a few fabrics over with me from the US since I didn't sew as many things as I would have liked before we moved. I also brought some of my favorite sewing patterns and sewing notions that I use frequently. It all fits nicely in that little drawer tower (shown in the second above photo). I keep having to remind myself that I'm not dreaming, but the view makes me question otherwise.
We're living in a town a little bit outside of Lisbon and it's so beautiful. I hope you are enjoying your summer, and if you have any questions, I'm happy to answer them. 🙂